It's nearly impossible, if you have been on the internet in the past couple weeks, to miss the sprawl of fame that is Cheer, the Netflix docuseries following the nation's best junior college competitive cheer squad, Navarro College, as they train for the 2019 national championships in Daytona. Netflix, notoriously stingy on its figures, hasn't released official viewership data on the series, but since its premiere in December, it has generated an avalanche of self-generating hype and content. It has led to enthralled thinkpieces, pieces on the pieces to read about Cheer and a cache of memes. Its cast members have appeared on the Today show and the Ellen DeGeneres Show, in virality-designed videos faux-casting the movies, front row at a New York fashion week show. Jerry Harris, a breakout star from the the show anointed a "human sunbeam" by the New Yorker, worked the Oscars red carpet for Ellen and was fawned over by Cheer fans including Greta Gerwig, Laura Dern, Rebel Wilson, Billie Eilish and Kathy Bates, producing one of the week's most joyous videos on the internet.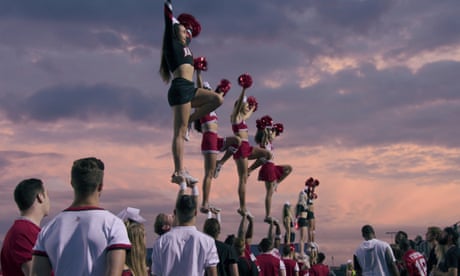 The six-hour docuseries, filmed during the three-month run-up to the 2019 national championships, might seem like an odd show to find a massive audience. The sport of competitive cheerleading is small, and greatly overshadowed by the cultural archetype of the high schooler with pom-poms. The vast majority of Americans have never heard of Navarro, a two-year junior college, or its town of Corsicana, about 30 miles south of Dallas.
START YOUR OWN CHEER JOURNEY WITH ROYALS TODAY!